한국어를 원하시면 이 링크를 눌러주세요
    Hello, I am an international student who came to the US from Korea a little over a month now. In Korea, you can do many things with your cell phone. It is the same in the United States, and now mobile phones have become a necessity of life for people. It is now indispensable to our lives, such as accessing Amazon, navigating, or watching YouTube on a cell phone.
    So, when I opened my cell phone, I worried about which carrier to choose. In Korea, there are carriers such as SKT, KT, and U+; in the US, such large carriers include AT&T, T-mobile, and Verison. I also used a major telecommunications company in Korea, but when I came to the US, I felt that the price burden was greater. In fact, I think it's a commonality that you feel when you use major telecommunications companies. Of course, there are also advantages for major telecom companies. Wide coverage and stable service can be seen as the strengths of major carriers.
    But the price is a bit high. I've captured the price of T-Mobile as a representative on the website, no matter how cheap it is, it's 60$ a month. If this is 1 year, 720$ plus tax, you will have to spend at least $800. So I chose MINT Mobile. because it's cheap So, in this post, we will learn about MINT in earnest. First, we are talking about T-mobile price and coverage.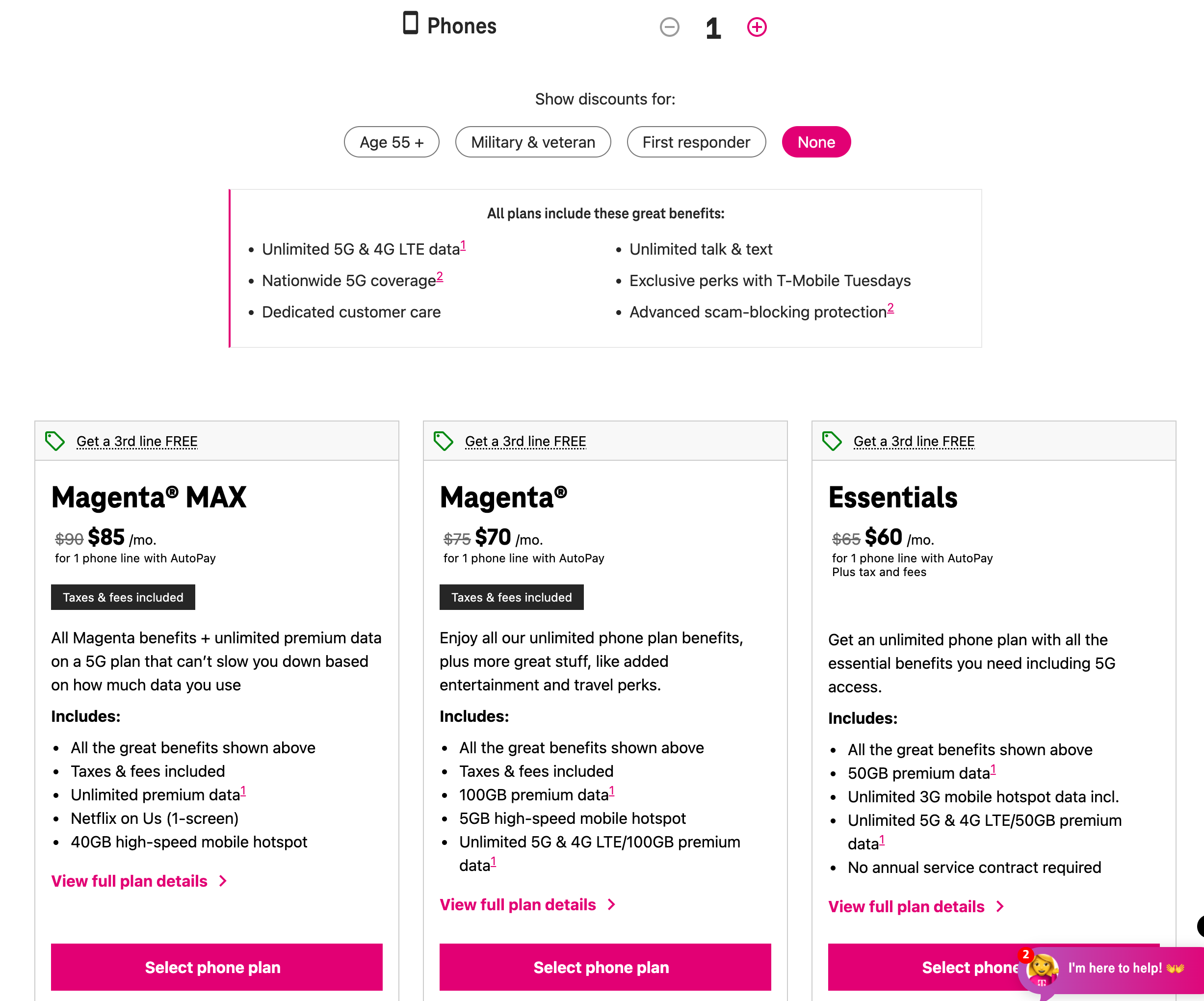 I Captured T-mobile official homepage. According to Homepage, the lowest fee is $60 per month. and its coverage is almost the land of the U.S. Of course, other carriers are similar to T-Mobile. I think other carriers are similar to fees and coverages. However, I think their carriers are expensive. So, I decided that my first carrier is Mint Mobile. I captured Mint Mobile's price and coverage.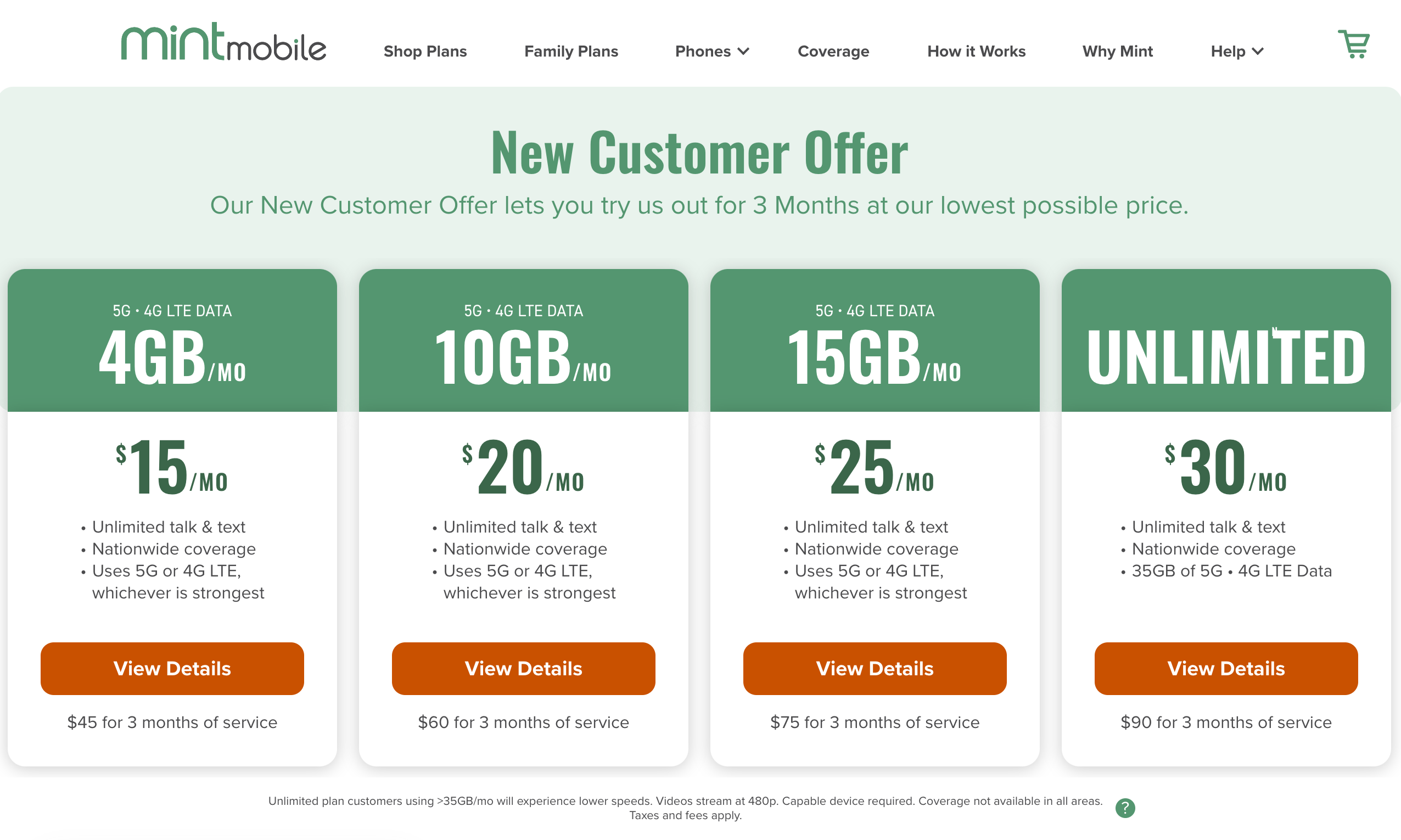 In the southern and eastern US, coverage is similar to Mint Mobile, but the price is much cheaper. This has been a huge plus for me. Of course, Mint Mobile also has its advantages and disadvantages. The advantage is that it is cheap. In fact, this may be all, but it may be the biggest advantage for foreigners or those who think communication fees are too much.
Because of this, there are several drawbacks that I have found.
First, it cannot be numbered. Numbers are assigned randomly. However, if you already have a number from another carrier, you can use that number. So, I don't see it as a big drawback.
Second, it is difficult to use other devices other than mobile phones. For example, it is difficult to use other smart devices such as cellular-capable iPads or Apple Watches. If you want these things, you have to use a major carrier plan.
Finally, the fee unit is not a monthly payment. At least the major carriers pay a monthly fee, but Mint pays for a minimum of three months, six months, and a maximum of one year at a time. Of course, there may be a burden in the beginning, but you can feel that it is a very cheap usage fee.
But the Mint's price is all covered disadventates.
If you want to use Mint Mobile, the link below will help you too. If you register as a member with the link below, $15 will go into your Mint about a month after payment, which can be used to pay your cell phone bill again. (This will allow you to spend an extra month at the lowest rate)
Another is that you can use 6 months' worth for a 3-month fee. I think this will be a huge advantage. It wouldn't hurt to try it once. In the case of E-sim, I think it's not a bad choice because you can choose and use several carriers.